Clearlight Infrared Sauna - A Complete Review
Clearlight Infrared Saunas are some of the most innovative and effective saunas on the market today.  That's because, unlike traditional saunas that rely on heated air, Clearlight's saunas utilize the same infrared energy that is produced by both the sun and our bodies to heat the body from within.  For this reason, the healing benefits of the infrared energy can penetrate deeper, allowing you to feel the difference as your body is rejuvenated and your health improves.
A Look at the Saunas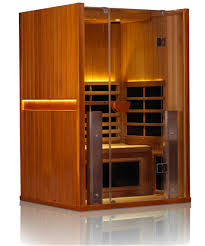 Available in a range of models, designed to house from 1-5 people, these saunas not only look beautiful with furniture quality construction, but each one comes fully equipped with windows for light, roof ventilation, recessed LED accent lights, an interior light for reading with a beautiful wood lampshade, a Never Fail™ digital keypad both inside and outside the sauna that allows you to control temperature, time and lights, Bluetooth/AUX/MP3 Audio inputs and stereo speakers. 

The current lineup consists of the Premier and Sanctuary series.  The Premier Saunas come in 1-5 person models, in cedar or basswood; the Sanctuary Full Spectrum saunas (near, mid and far infrared) come in 1-4 person models as well, and are also available in cedar and basswood.
The Pros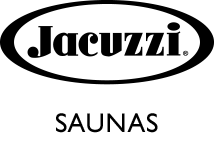 There are many reasons to choose Clearlight Infrared Saunas but the most obvious is that the technology they use is proven to have healing benefits.  That's because it was designed by a doctor, who understands just how helpful infrared energy can be.  And the team at Clearlight has spent 19 years researching and studying infrared therapy so that they can bring you the most effective product possible.
The patented design of the Clearlight Infrared Saunas includes a larger surface, which allows not only for more coverage but for the production of far infrared heat, which penetrates further into the body for deep healing. 
At the same time, Clearlight is the only sauna manufacturer to ensure both low EMF (electromagnetic frequencies) and low ELF (extremely low frequency) radiation, by running their electrical wiring through metal conduits and twisting it, both of which drastically lower EMF and ELF levels, making them the safest saunas on the market today.
UPDATE:  Clearlight has partnered with Jacuzzi®, one of the most well known and highly regarded names in the industry.  All new models now feature the Jacuzzi® logo!  :)
Clearlight saunas don't just work well, they're also made well, using only certified Grade "A" Western Red Canadian Cedar or Basswood and carefully crafted to enhance the look of your home.  And to ensure that you are happy with your purchase, they include a lifetime warranty that covers everything from the heaters to the controls to the wood…and even the audio system!
Customer service is another plus with Clearlight.  They have toll free telephone support 7 days a week, and are happy to help with installation, answer questions or otherwise address your concerns.
The company currently has an A+ rating with the BBB, which is a very good sign.
The Cons
There aren't really any negatives when it comes to Clearlight Infrared Saunas.  If we had to pick something, it would be the fact that currently you can't purchase products on their website.  Rather, you can request a price list via an online form or directly on the phone using their 800#.
Customer service is great, so it's really a pleasant experience.  Prices are reasonable and they offer special sales throughout the year. To some people it is preferable to work one on one with a sauna specialist rather than just buying blindly online...so perhaps this is the way it is supposed to be done.
The Bottom Line on Clearlight
Clearlight Infrared Saunas help you take the healing experience to the next level with well-made, well-designed infrared and full spectrum saunas that are a step ahead of the competition.
With the new partnership with Jacuzzi®, things should only get even better, as you now have two great companies working together.
The beautiful Clearlight Sauna models can fit into almost any design and can even be used outdoors, so that you can get the all the benefits of a sauna at your own convenience.  And since they come in a range of sizes, you and your whole family can enjoy the healing benefits of infrared energy in the comfort of your own home. 
If you've ever been tempted to try a sauna but put off by the traditional models, this may be the choice for you.
Check out the company site to compare models and get special sale pricing!