Pictures of Sauna Girls
These sauna girls know how to relax and unwind in a Finnish sauna! It's an experience not to be hurried. (The pictures displayed on this page were purchased from istockphoto.com for use on this website.)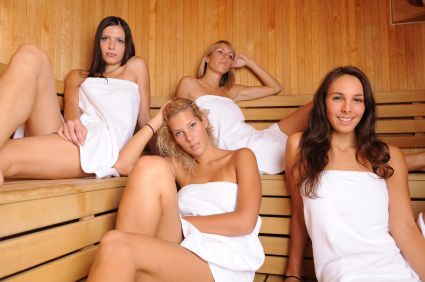 Four girls enjoying a Finnish sauna.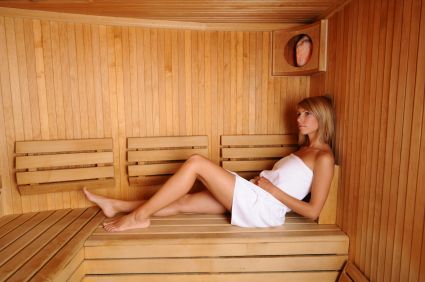 The top bench in the sauna gets the hottest löyly!
Girl making löyly by pouring water over the sauna rocks. Löyly is dramatic, a crackle, a loud and instant vaporization, followed by the quick thought of "Gee, nothing hap... - wait, it sure got hot in here!"
It's considered impolite in Finland to wear clothes in a sauna. Just relax and enjoy the Finnish steam bath.
This sauna girl enjoys her session in a traditional Finnish hot rock sauna.
---