Photos of Sauna Women
Sauna women enjoying a traditional Finnish sauna bathing session called a kylpy. (All photos displayed on this website were purchased from istockphoto.com)
Woman enjoying her sauna session in the nude. Do it at your own pace, just don't over-do it.
The Finnish sauna experience is good for your mental health not just your body, so sit back and enjoy the löyly.
Enjoy the sauna for five or ten minutes, or longer if you're comfortable with the temperature, then exit for a cool-down.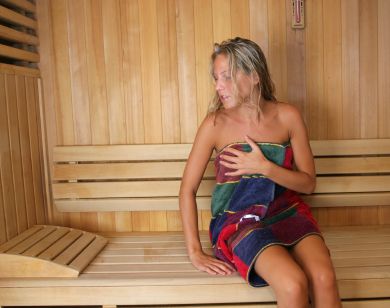 Sauna woman taking in the cleansing löyly of a Finnish steam bath.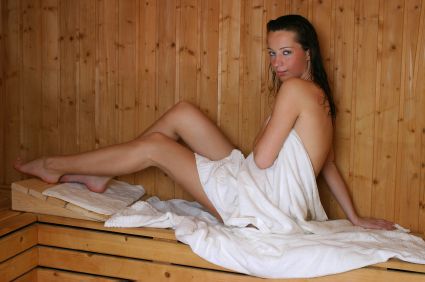 When you enter the sauna use a towel to sit on the bench.
---